We have fully phased out plastic rings from Estrella Damm.
As of 1 December 2020, Estrella Damm now exclusively comes with 100% biodegradable cardboard rings.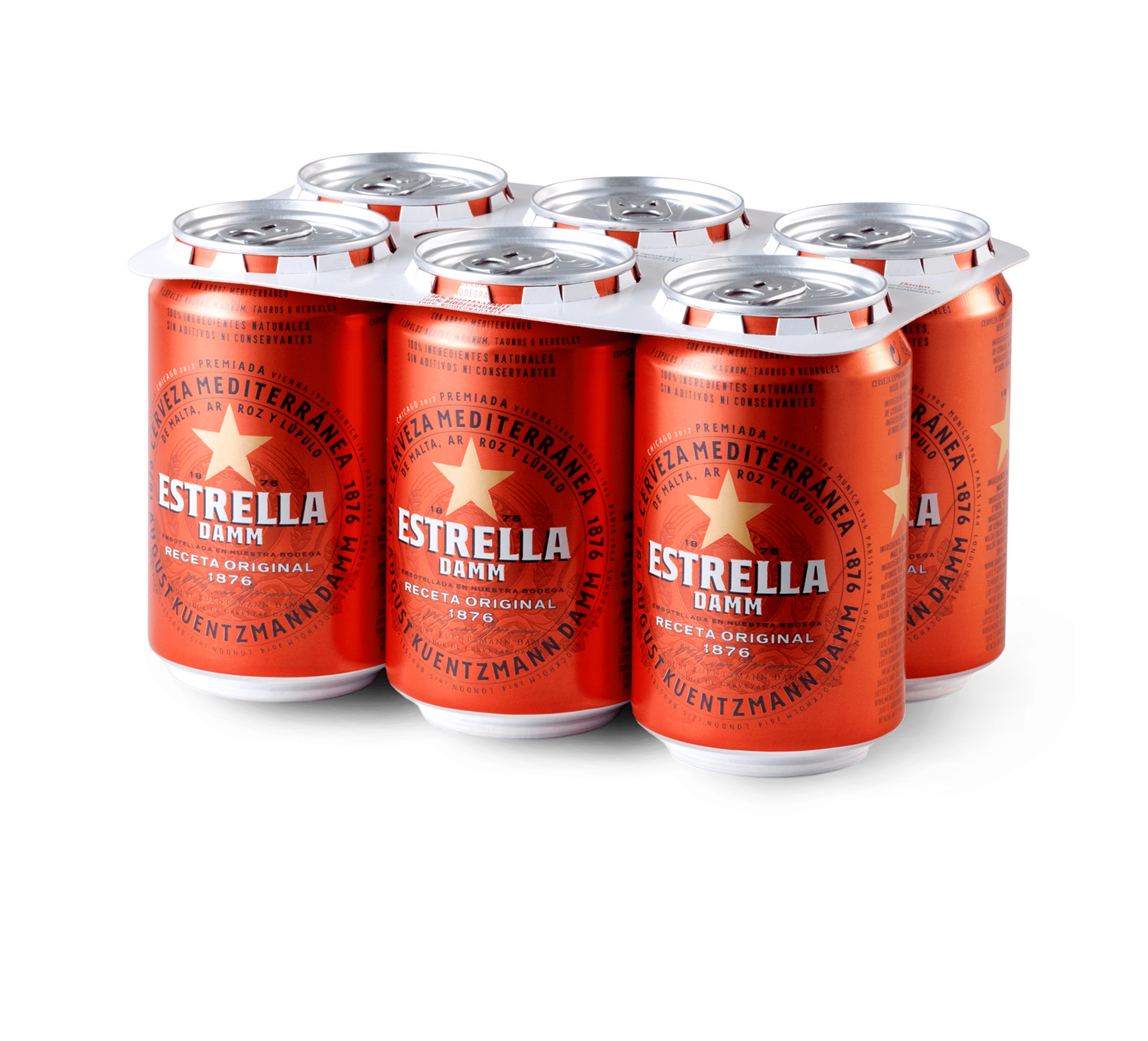 We've also removed the printed plastic from our can packs.
As of 1 February 2021, we're replacing 100% of the printed plastic in our can packs with cardboard sourced from sustainable and responsibly managed forests. This will allow us to reduce plastic by 99 tonnes per year.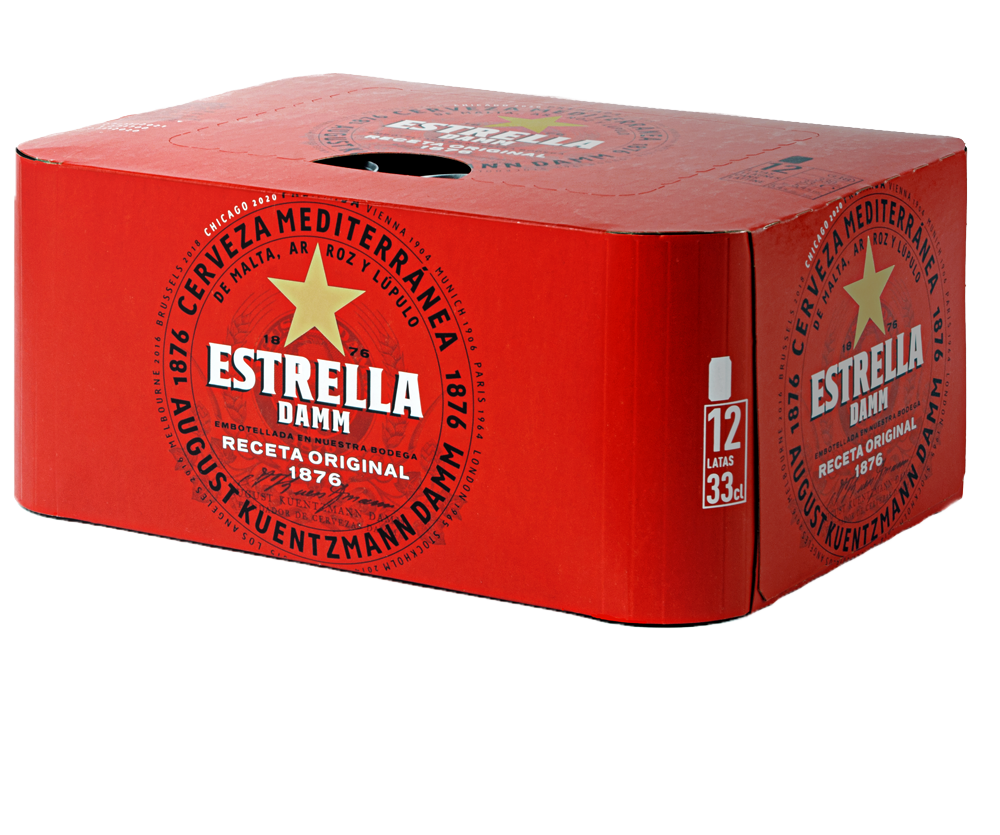 Our cardboard comes from sustainably and responsibly managed forests.
We partner with suppliers to ensure our labels and packaging materials are more respectful to the environment. We have also been awarded the PEFC and FSC certifications, which confirm that the cardboard we use has been sourced from sustainably and responsibly managed forests.

65% of our containers are returnable, and 100% are recyclable.
The Estrella Damm bottles served in bars and restaurants can be returned. They are made of a durable glass that allows us to reuse them many times over. When the bottles are too worn, they are recycled to make new containers.
We promote the recycling of our packaging
As founding members of Ecovidrio, we promote the recycling of our bottles. In 1992, we installed the first can recycling points in Barcelona, and now we have more than 349 recycling points along the Mediterranean coast.
We use 100% natural and local ingredients.
We use locally sourced ingredients to guarantee the quality and origin of our raw ingredients so we can make our beer without additives, preservatives or sulphites.
We repurpose organic waste as animal feed.
In 2019, we repurposed 100,000 tonnes of husk and 100% of the by-product of our brewing process as feed for farm animals.
We limit water consumption.
Over the past 10 years, we have reduced the water consumption at our factories by 34%, and we are members of the Community of Users of the Delta del Llobregat to support the saving and rationing of water.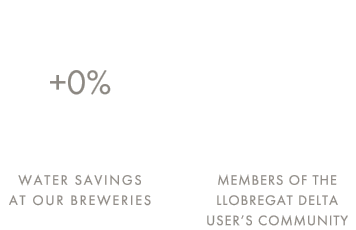 We use certified green electrical energy.
Since 2014, 100% of the electrical energy we use has a green certificate. This way we can guarantee that all the energy we consume has been provided to the grid from natural and renewable sources. As a result, we have reduced CO2 emissions by 23,000 tonnes per year.
We build in a sustainable way
We adapt our buildings to be respectful to the environment, from the initial stages to the use of efficient materials and maximising natural light. We have smart systems for more rational and efficient use of light and air conditioning. And we have also installed LED lights and low-consumption fluorescents.
A true commitment dating back to 1999
We have had ISO 14001 certification since 1999, which helps us to identify, prioritise and manage environmental risks in our day-to-day operations.