Discover the daily life of those who make possible #EveryEstrellaWeMake
Almacenes de cebada
Semilla a semilla
10.01 — En los almacenes de cebada, las semillas son las protagonistas y como tales se las trata como se merecen. Se limpian, se purgan para sacar todas las impurezas que no se van a usar y se procede a envasar el grano. Es entonces cuando empezamos el proceso de certificación. "Para poder garantizar que cada semilla de cebada es la óptima para sembrar, es necesario ser muy meticulosos identificando la variedad, la generación, de dónde viene y a dónde va, etc." explica R. Camarasa, agricultor y emprendedor agrario.
Este proceso consta de dos partes. Primero introducimos la cebada en sacos de diferentes tamaños (40 kg o 1.000 kg) y posteriormente pasamos al etiquetado con el número de referencia como identificador del lote. "La etiqueta funciona como si fuera la matrícula de cada semilla." comenta Camarasa.
Gracias a este identificador que ha sido revisado, validado y asignado, podremos saber la trazabilidad de la cebada y garantizar una pureza certificada.
"En todo momento sabemos a dónde va cada grano de cebada"

R. Camarasa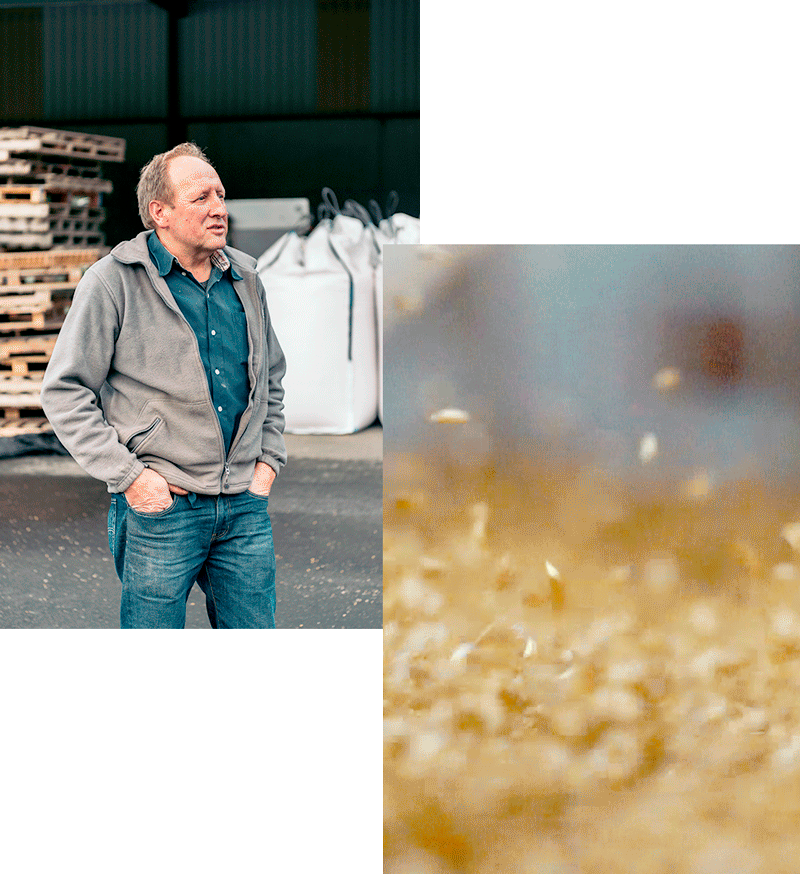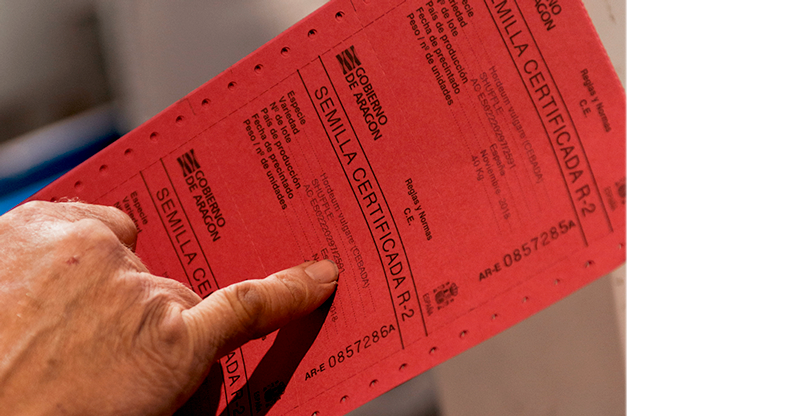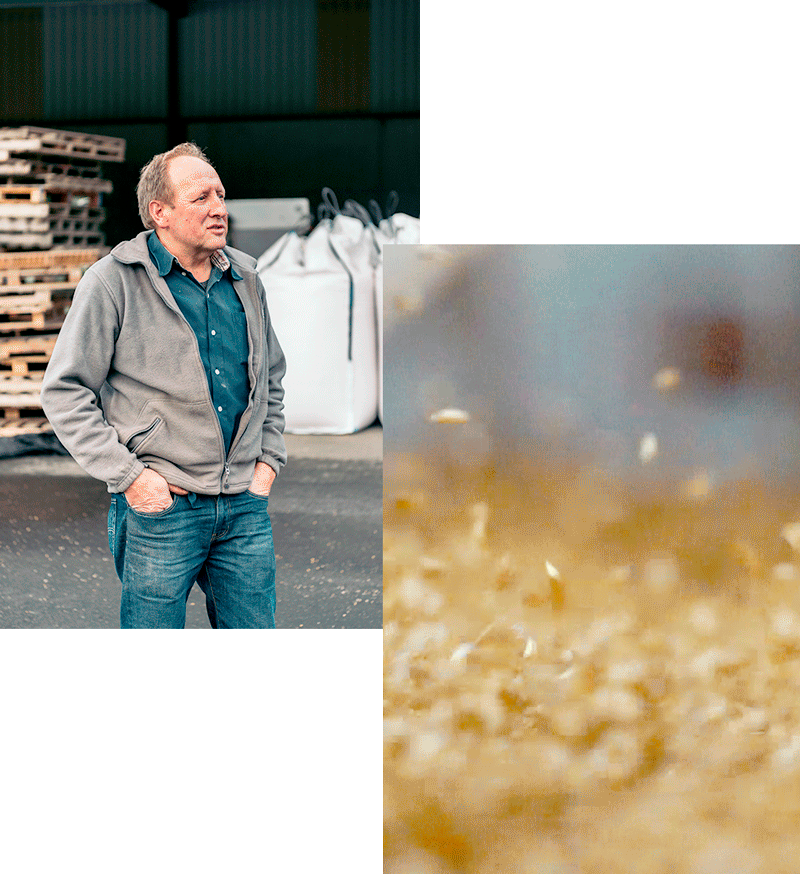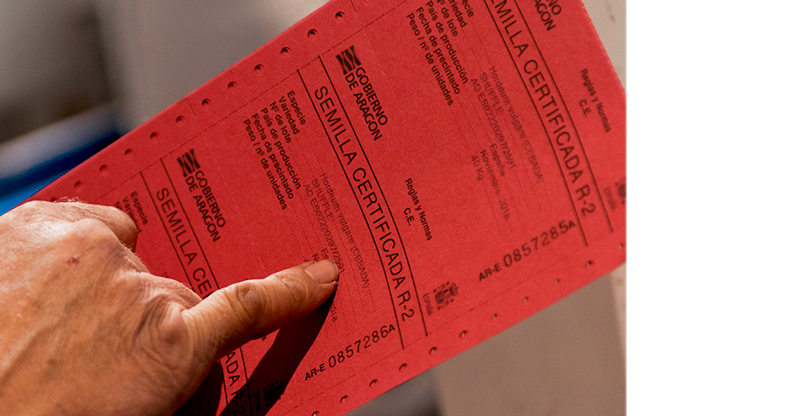 Fábrica Damm
Barriles: frescura sostenible
18.42 — Cuando pensamos en tomar una Estrella lo primero que nos viene a la cabeza es la icónica botella de 33cl, pero muchas veces olvidamos el barril, un formato especialmente sostenible y cuidadoso con el producto. D. Sancho, jefe de la planta de envasado, tiene claras sus ventajas: "Al ser de acero inoxidable y opaco, el barril preserva muy bien la cerveza y la protege de amenazas externas como la luz", asegura.

Pero eso no es todo, porque además se trata de un barril retornable con una alta rotación, lo que se traduce en garantía de producto siempre fresco. "Este tipo de envase es el de consumo más rápido", comenta Sancho, que también destaca la sostenibilidad de los barriles, con una larga vida útil y un sistema de llenado más que eficiente: "desde que entra a la línea hasta que sale solo pasan 20 minutos, mientras que una botella se pasa entre 3 y 4 horas". Estamos, pues, ante un formato sencillo, sostenible y que preserva al máximo la frescura de nuestra Estrella de siempre. ¡Larga vida al barril!
"Al ser de acero inoxidable y opaco, el barril preserva muy bien la cerveza."

D. Sancho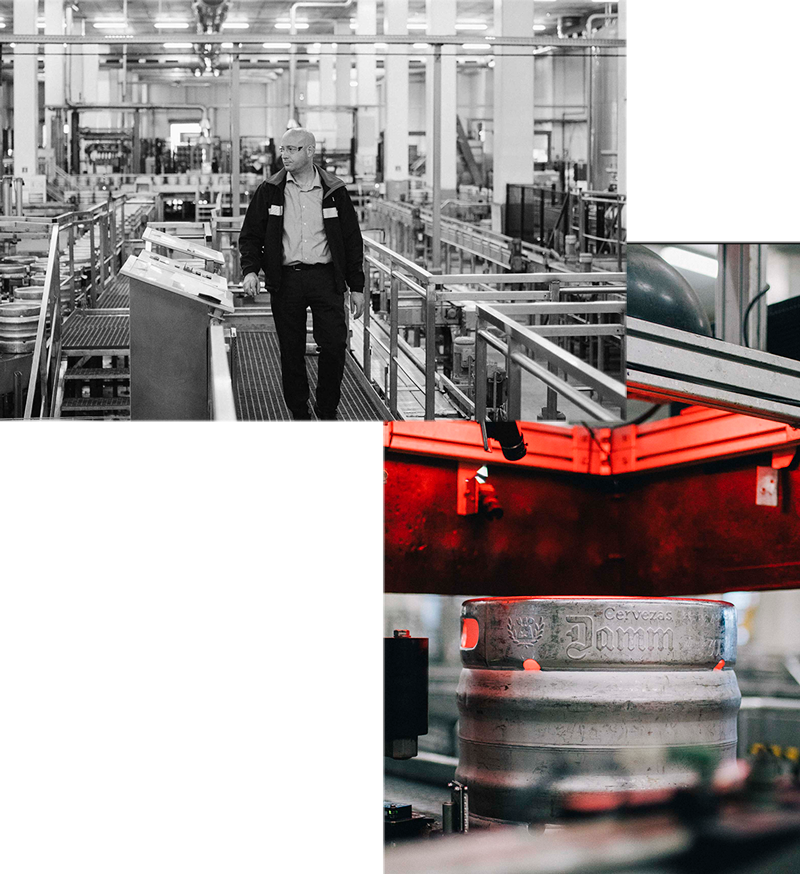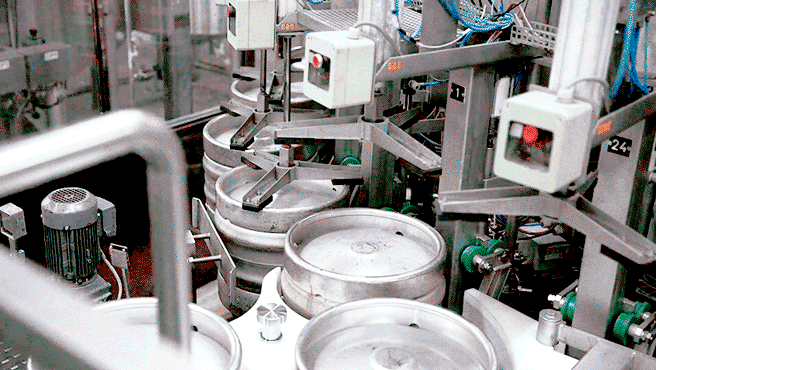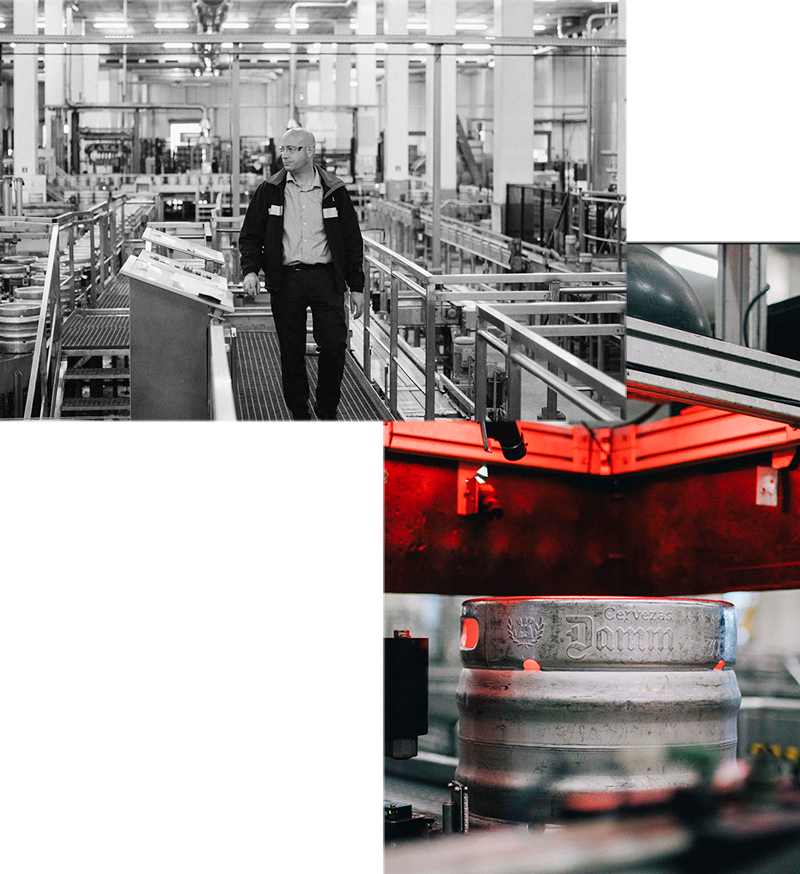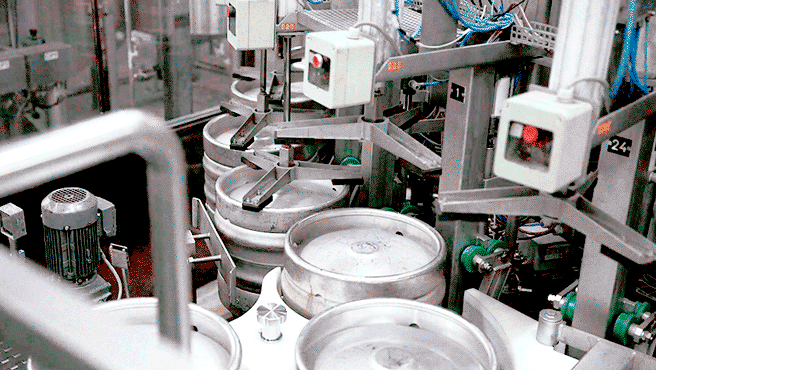 Instalación Tanques
Más tanques para más Estrella
19.15 — Después de unos meses, ya podemos decir que nuestra familia de tanques de guarda ha crecido. Gracias a este nuevo equipamiento se almacenará más mosto de cerveza justo después del proceso de cocción y de añadirle la levadura, para fermentar durante una semana y reposar durante dos.

Por otro lado también se ha ampliado la bodega con más tanques de Estrella lista para envasar.

Un nueva infraestructura para que nuestra cerveza se pueda perfilar hasta su punto idóneo y llegar aún más lejos.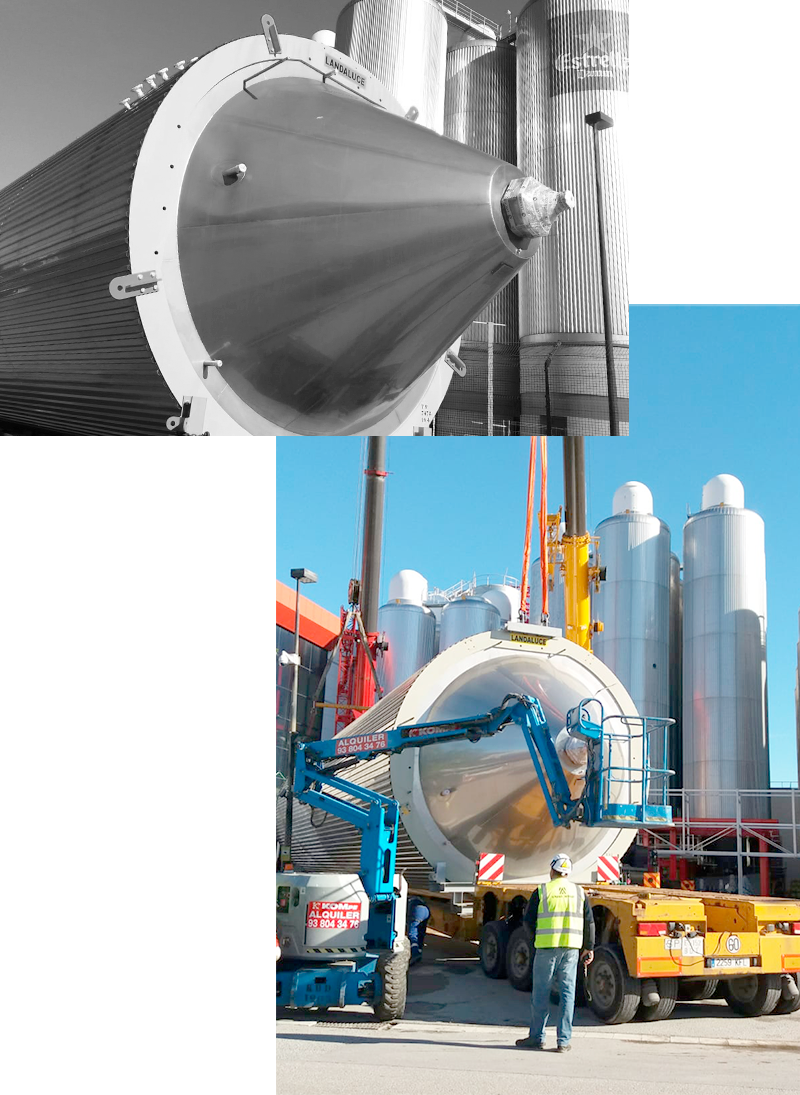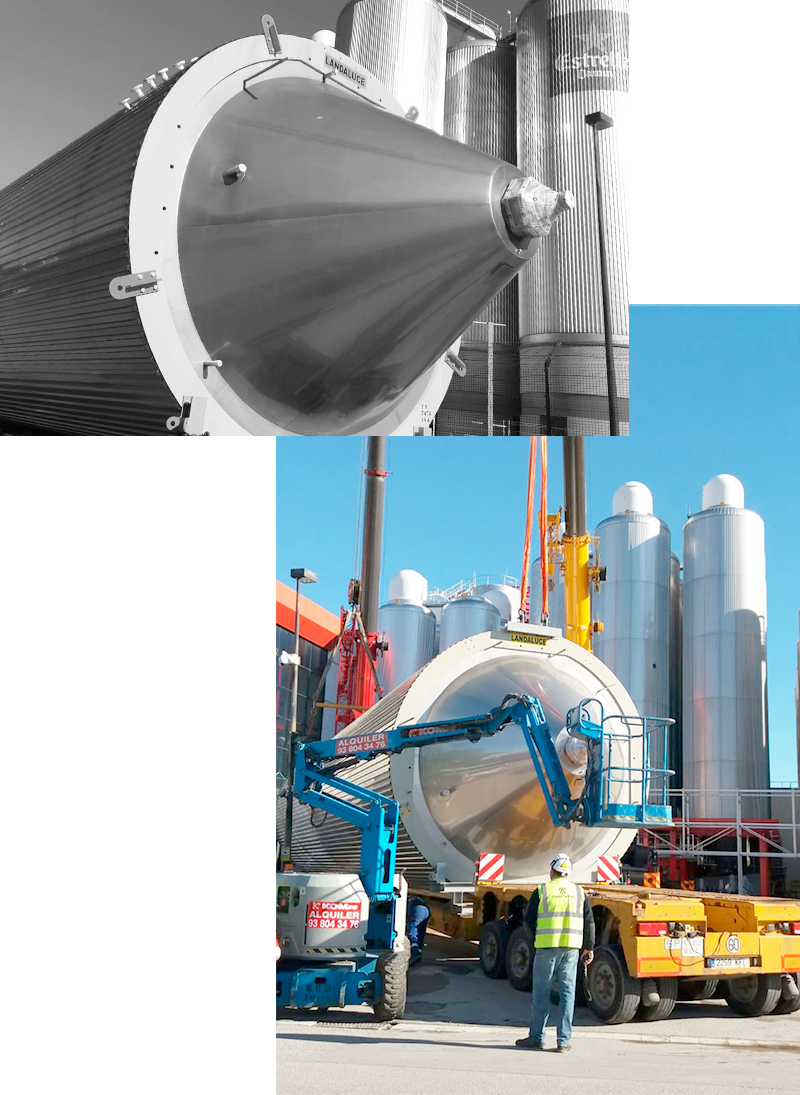 Discover more about #EveryEstrellaWeMake in the other editions of the "day to day"