Choose your country or region
Europe
Spain
Catalonia
Portugal
United Kingdom
Discover the daily life of those who make possible #EveryEstrellaWeMake
S. Adduci's studio
The consolidation of a style
9:45 – S. Adduci's studio is like a museum of labels, packaging and sketches of every imaginable variety. Which comes as no surprise: the Barcelona-based Italian has been doing this all his life. In 2001, he took on the challenge of designing Estrella Damm's label, which he has continued to do ever since. And now we are launching the latest design, which he has been working on for two years. This is no ordinary design, as Salvatore puts it, "It's a brave shift," especially in terms of the new typography which, "is more Mediterranean and leaves behind the old gothic style that is more typical of Germany." The change of size is also eye-catching, as it represents a return to our origins as well as the consolidation of a trend that we have been pursuing with all our recent changes: giving more prominence to the red and the star.
"The new label is a very brave shift"

S. Adduci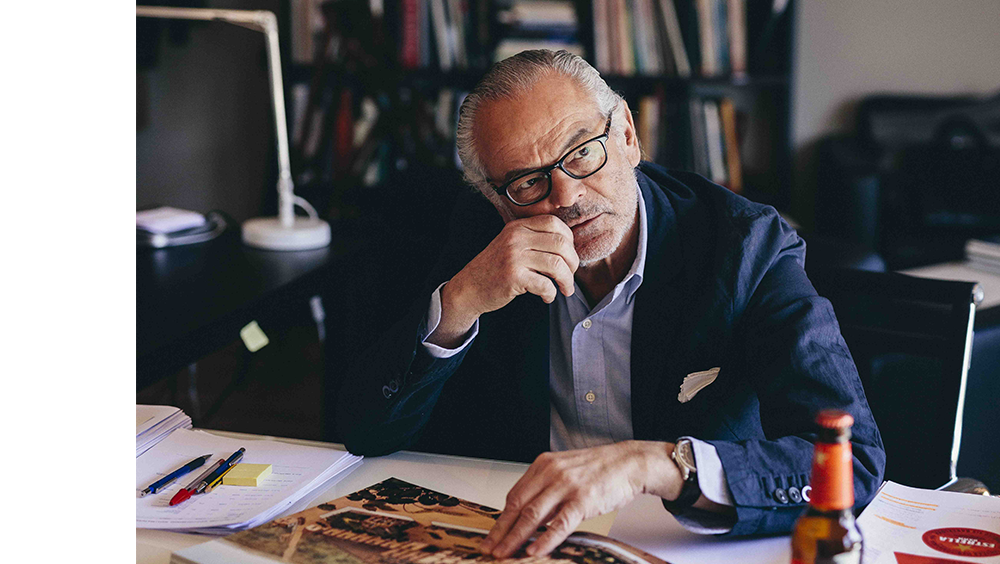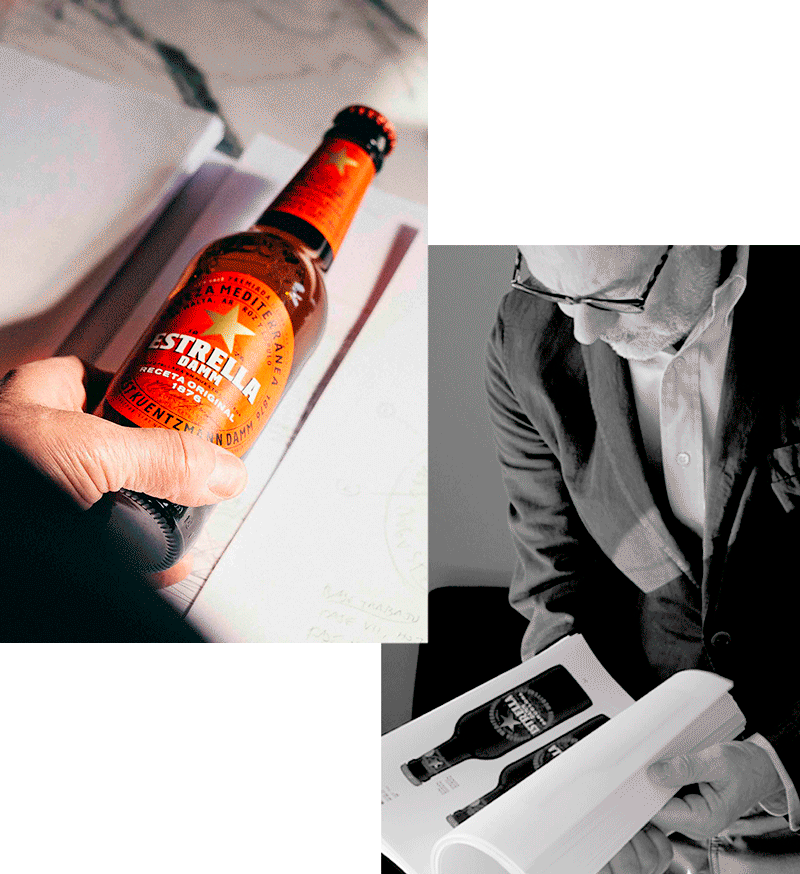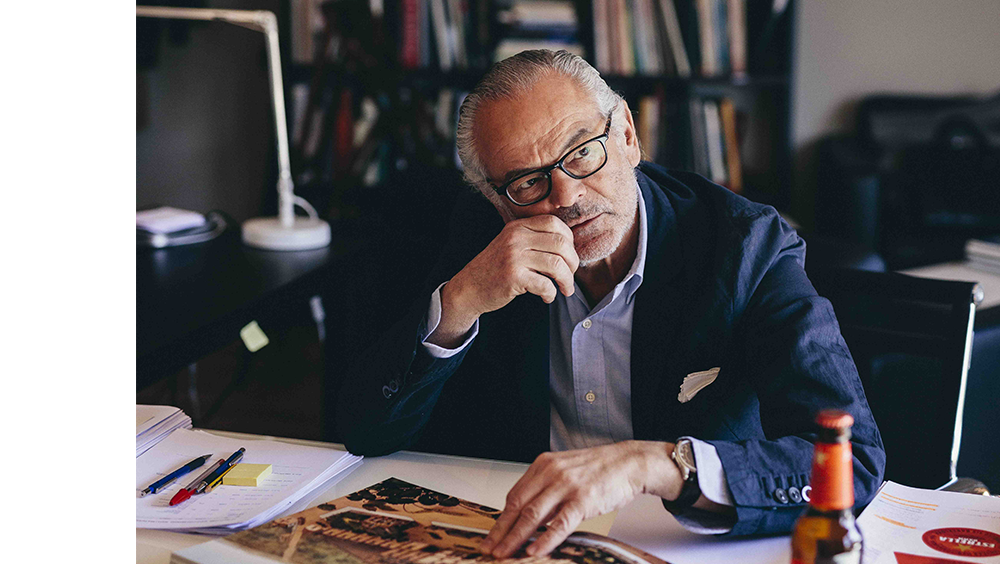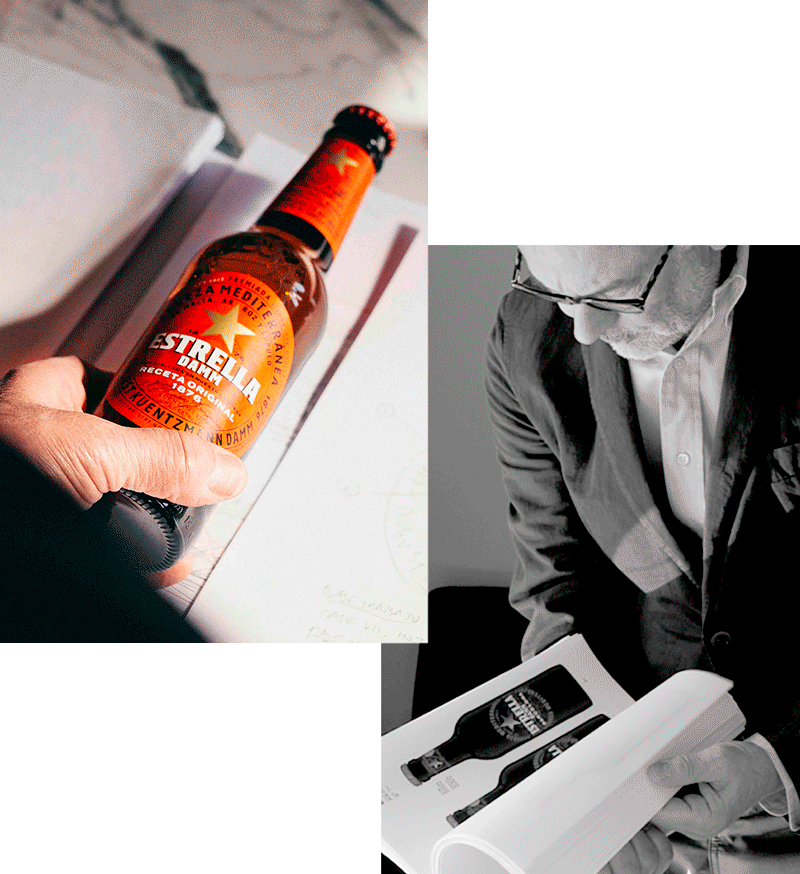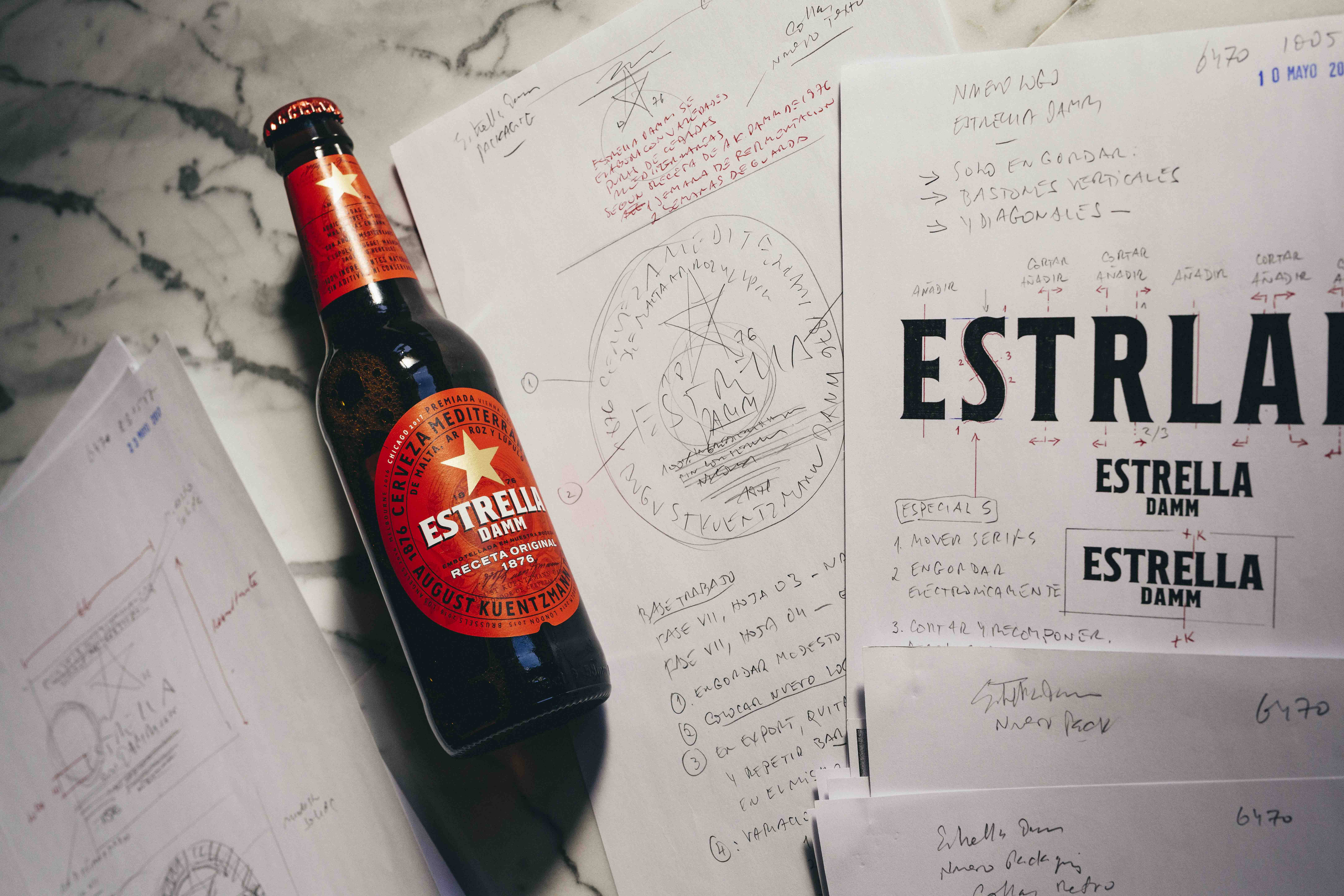 Rieusset printing house
Materialising the new design
11:37 – The Rieusset printing house has been working at full speed in recent days. Which is to be expected: the new Estrella Damm label has already been publicly unveiled and now it's time to let it be seen in bars, restaurants and supermarkets. And, of course, they won't print themselves! This printing house, one of the oldest in the area with 125 years of history, has been printing our labels since the 1980s. The Technical Assistance Manager, J. Vidal, is very familiar with the process: "First we print in reels, which we then cut in rows (known in the business as reams), then it's the guillotine, then die-cutting—which is cutting out the actual shape of the label". The last step is to pack them in blocks of 1250 and ship them to the factory, where the labelling process begins.
"The process is to print, ream, guillotine and die-cut"

J. Vidal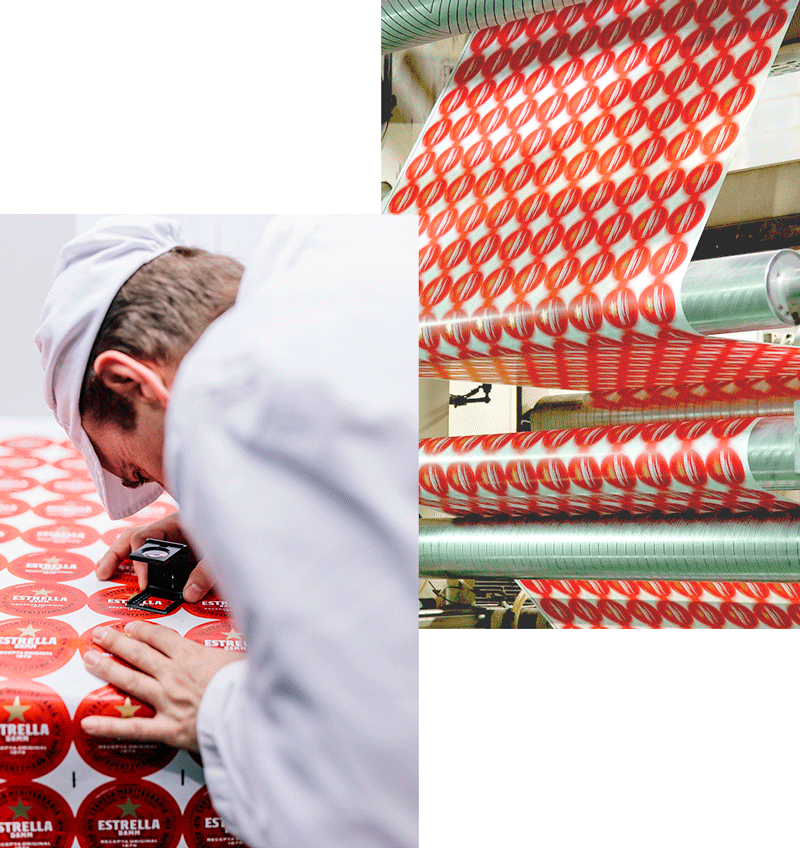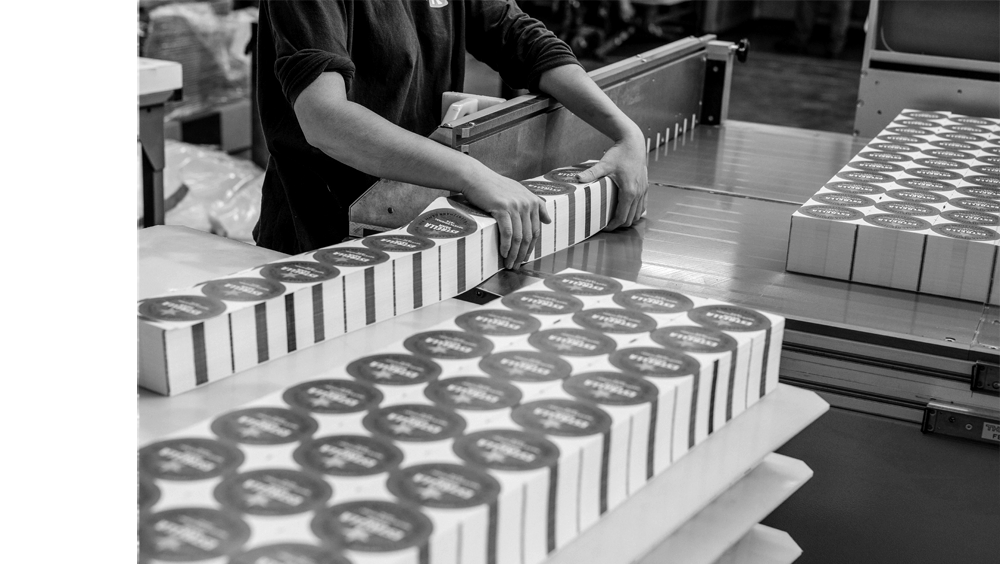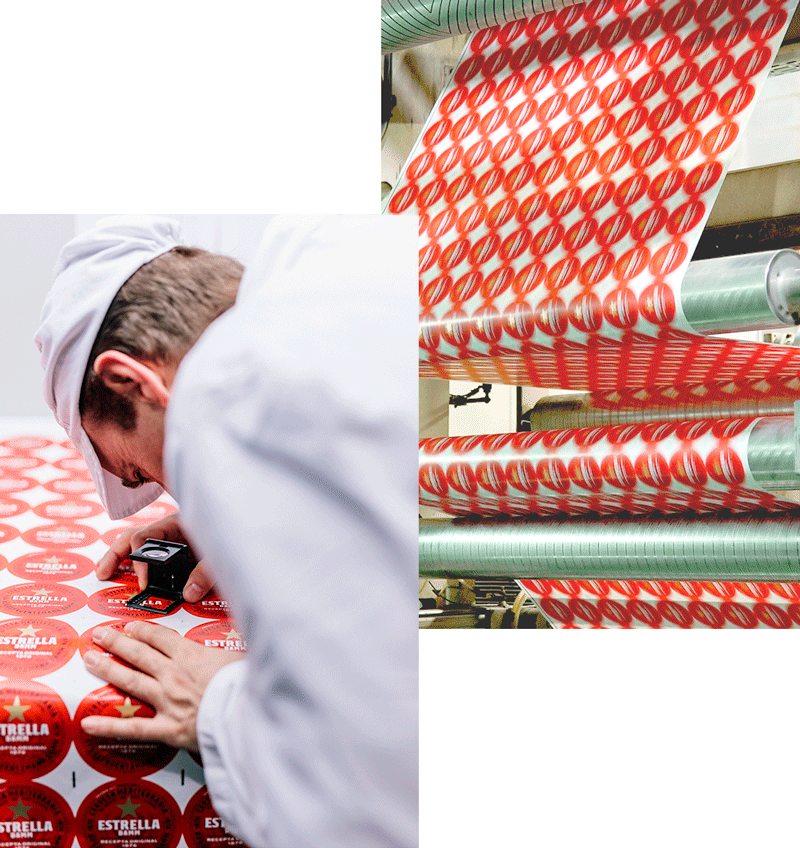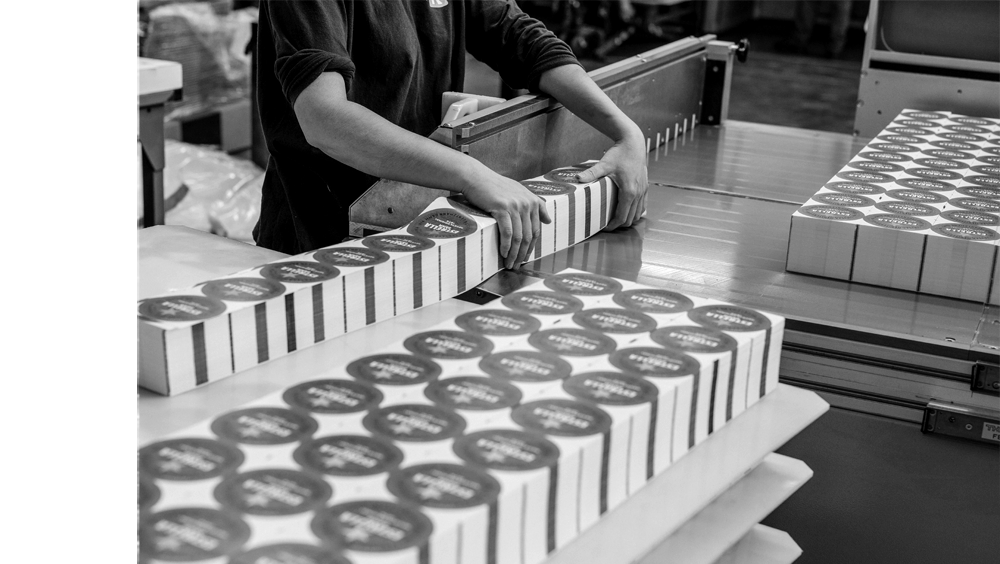 Damm Factory
Busy days at the labelling machine
16:04 – A design change is always a significant moment at our factory, but there is one process that is more crucial than any other: labelling. "We need to stop for a whole day so the machines can be adjusted and the inspection stage can be reprogrammed," says D. Sancho, head of the packaging department. In the days before and after the change there are a lot more people around than usual; as many eyes as possible are needed at a time like this, as the labelling machines run at high speed and any mistakes can be very costly. Moreover, as this is also a significant change in terms of size, the process is even more complex. Luckily, the factory staff are more than qualified to take on the challenge.
"We need to stop for a whole day to adjust the machines"

D. Sancho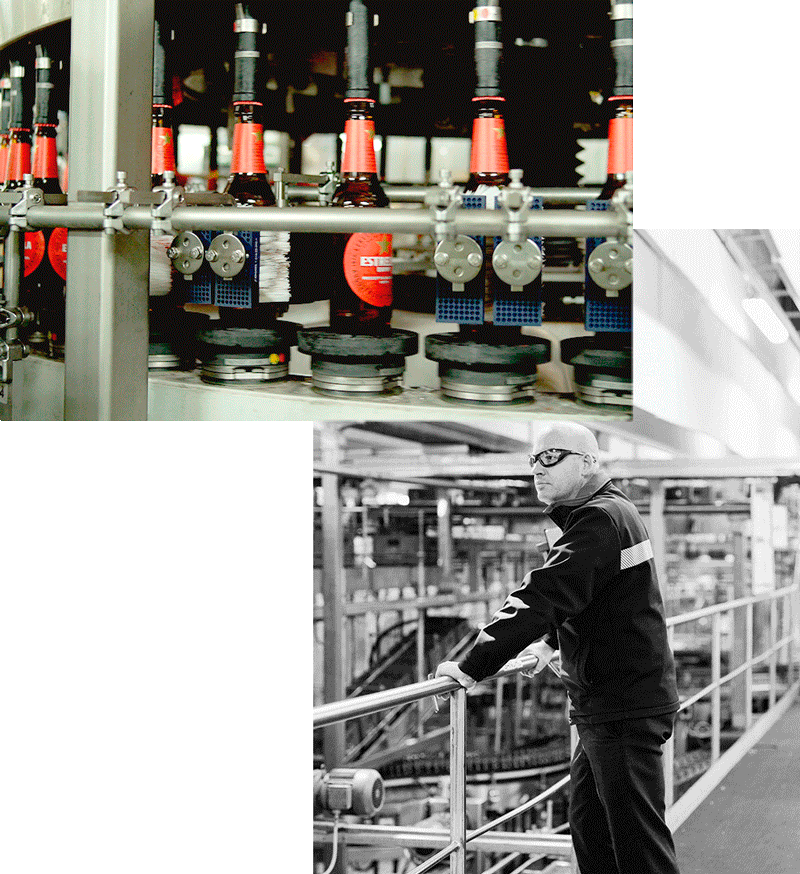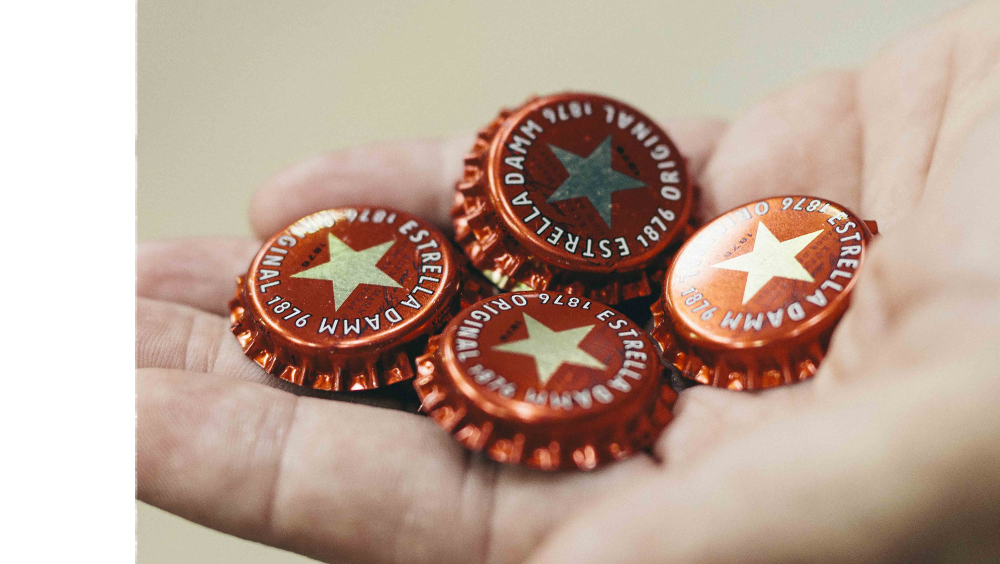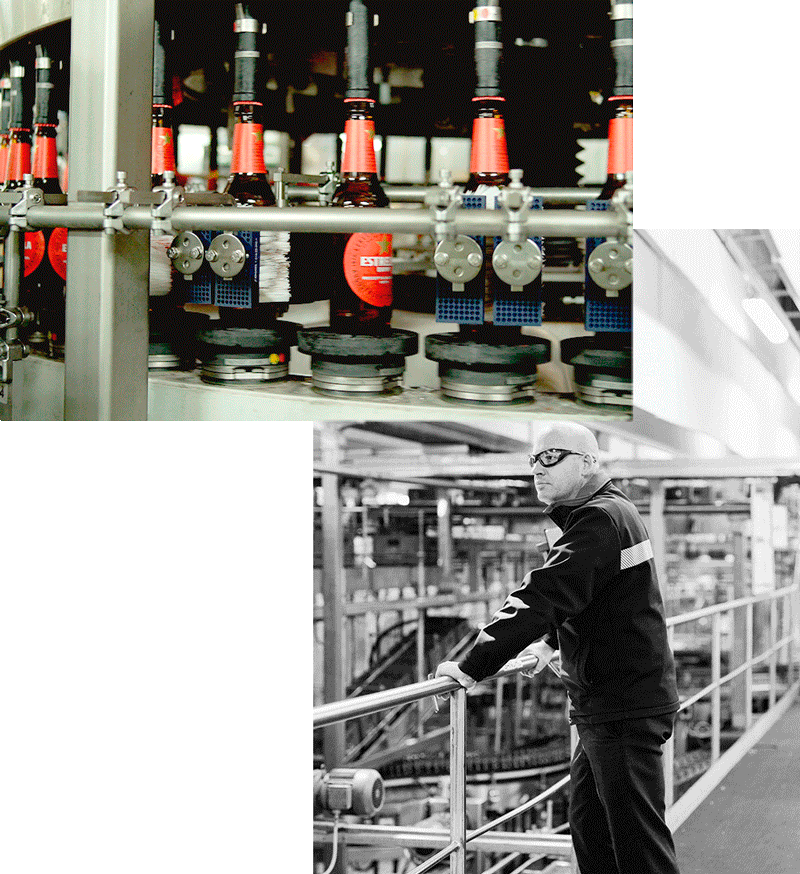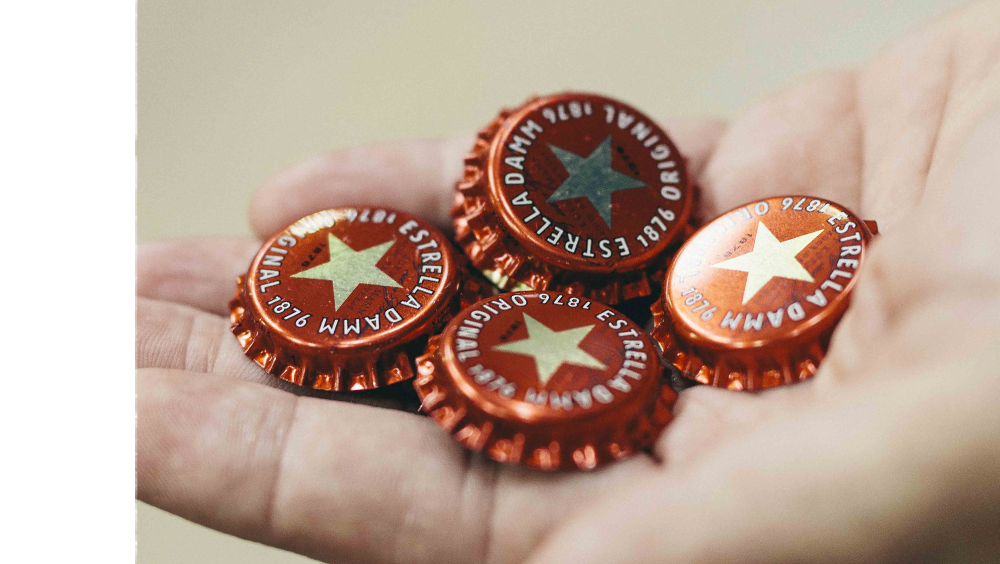 Discover more about #EveryEstrellaWeMake in the other editions of the "day to day"