A guide to loving and preserving the unique nature and culture of the Mediterranean.
Chomi Beach
A paradise of sedimentary cliffs and clear water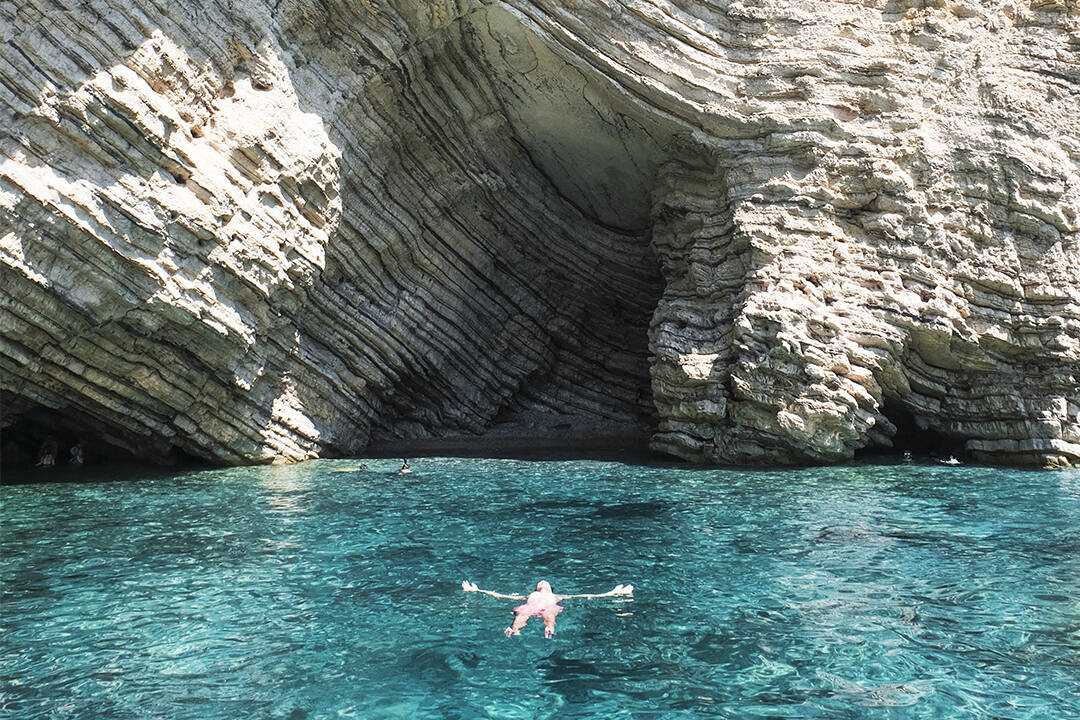 Chomi Beach also goes by the name Paradise Beach, because its landscape resembles a Caribbean paradise.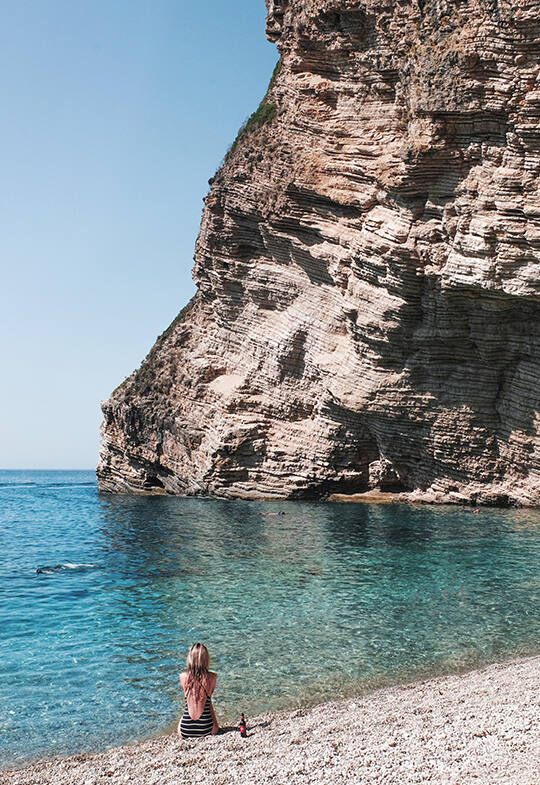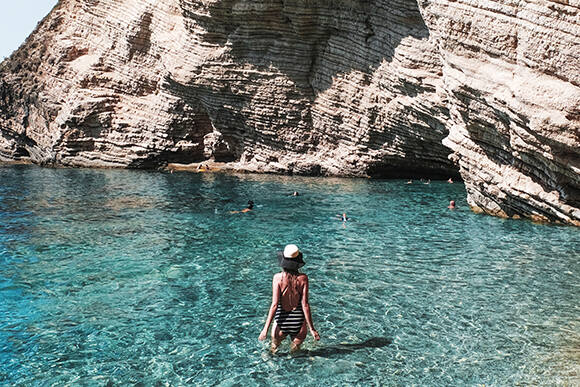 This unspoiled beach can only be accessed by sea, so peace is guaranteed. This spot is surrounded by a rocky cliff with a stripy appearance, which is caused by the layers of accumulated sediment.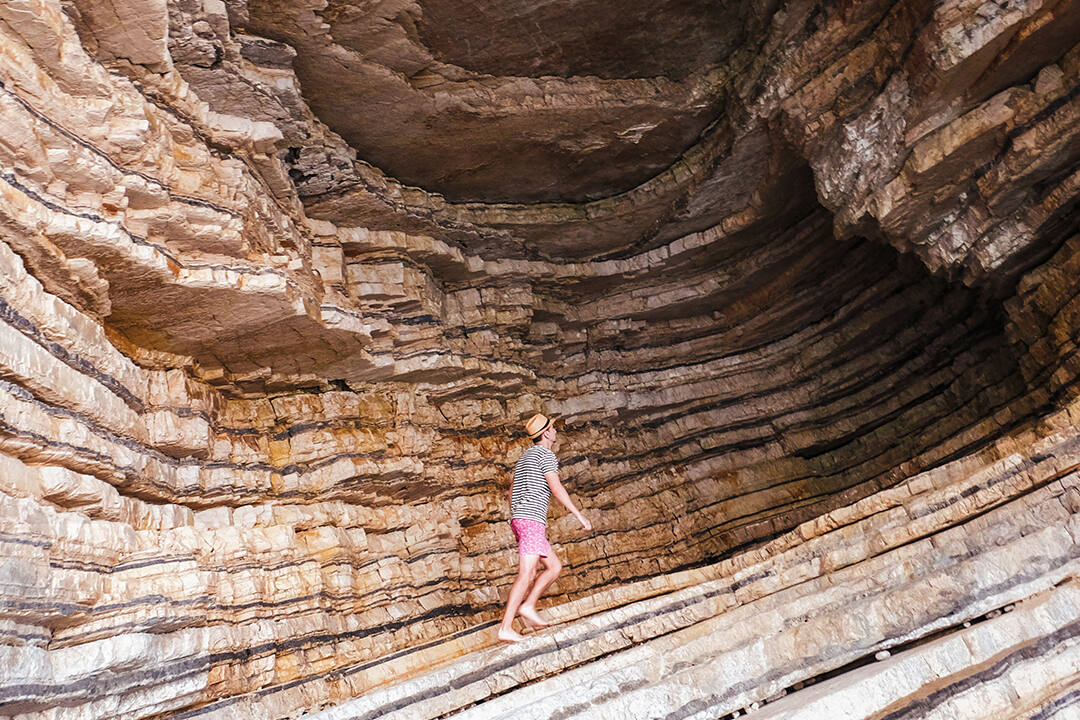 This geographical feature dominates the majority of Corfu's west coast and provides some spectacular views.