A guide to loving and preserving the unique nature and culture of the Mediterranean.
Stelari Beach
Idyllic and isolated coves in the west of Corfu
Stelari beach can only be accessed by sea from Liapades beach.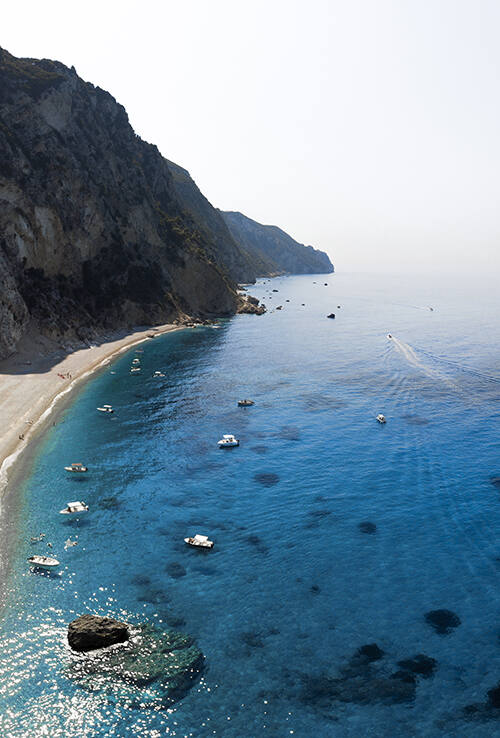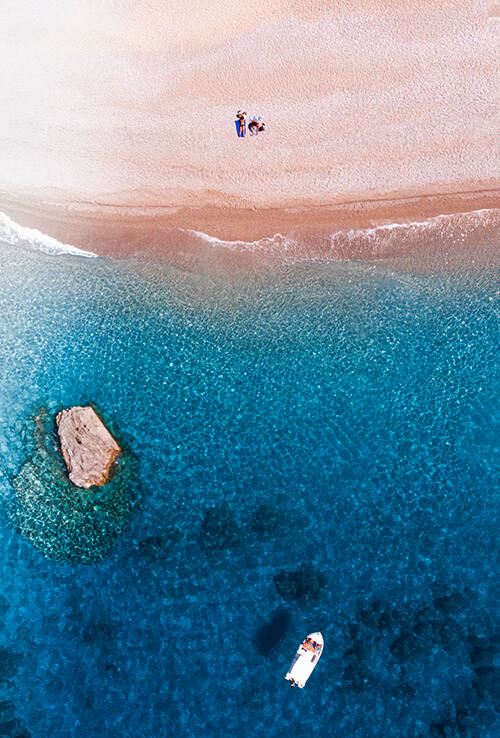 This is an isolated spot crowned by humungous cliffs and completely crystal-clear and transparent waters.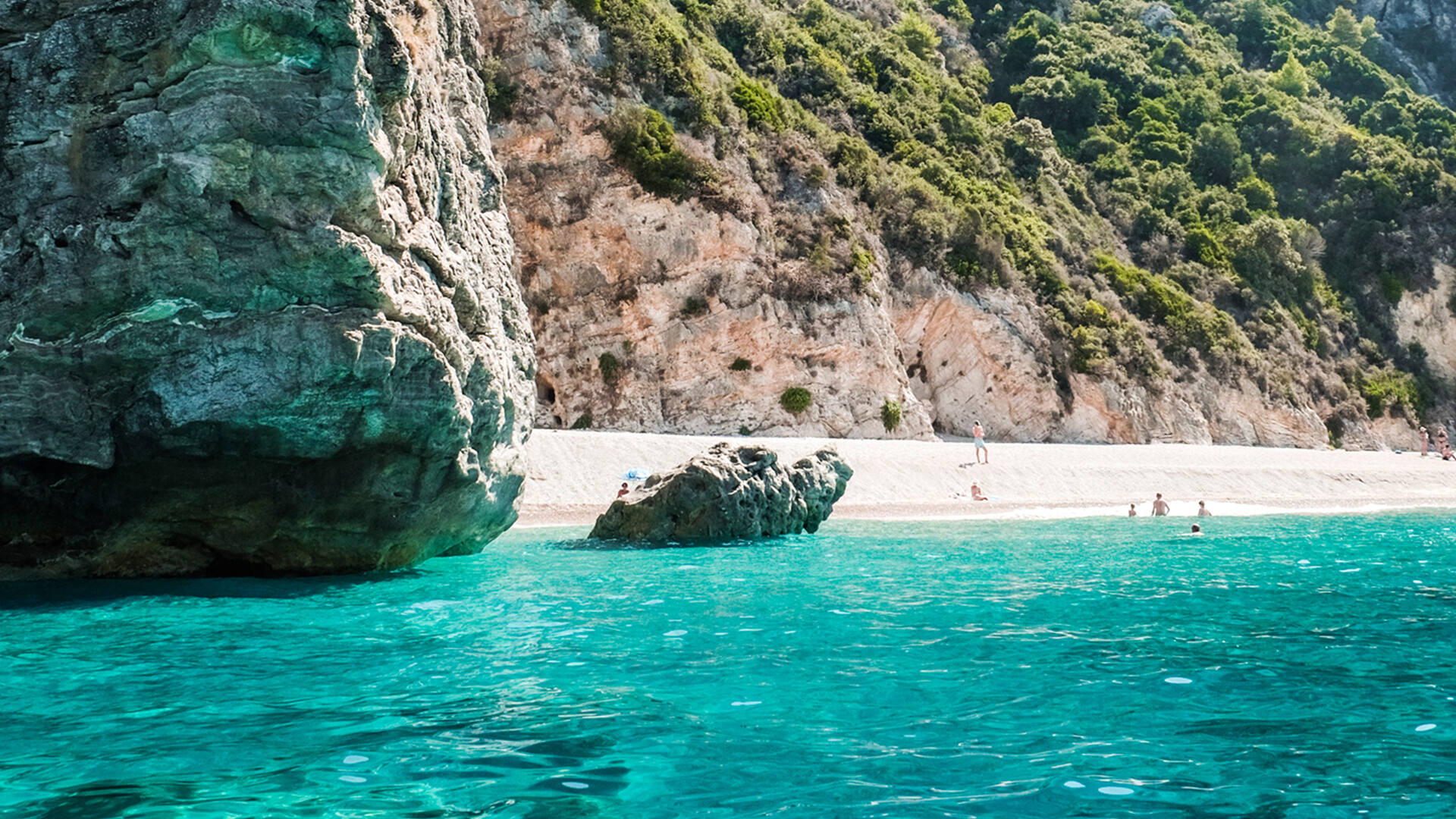 It is just a few metres away from one of the most idyllic beaches in Corfu, Chomi Beach.This unspoiled beach can only be accessed by sea and it is surrounded by a rocky cliff with a stripy appearance.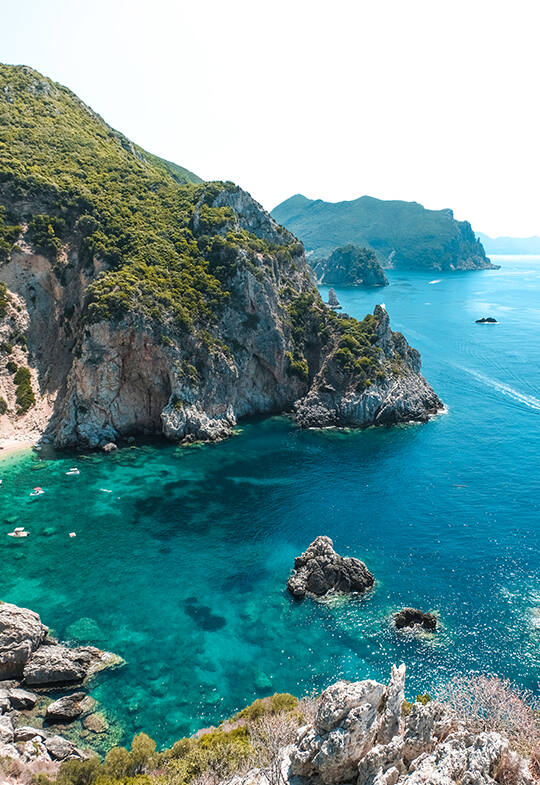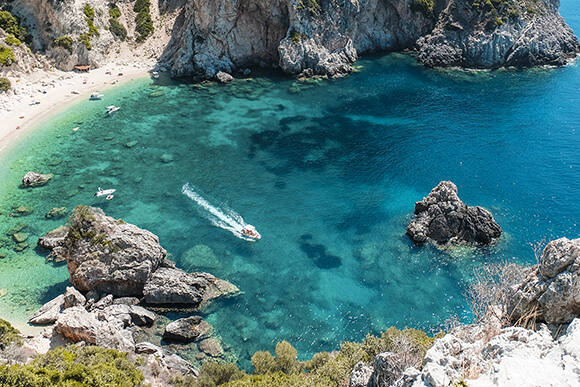 The cliffs also take centre stage on Giali beach, where they are covered in vegetation. On the sea floor we can find small pebbles, a characteristic that is shared by most beaches in Corfu.