A guide to loving and preserving the unique nature and culture of the Mediterranean.
Zingaro Reserve
The first nature reserve established in Sicily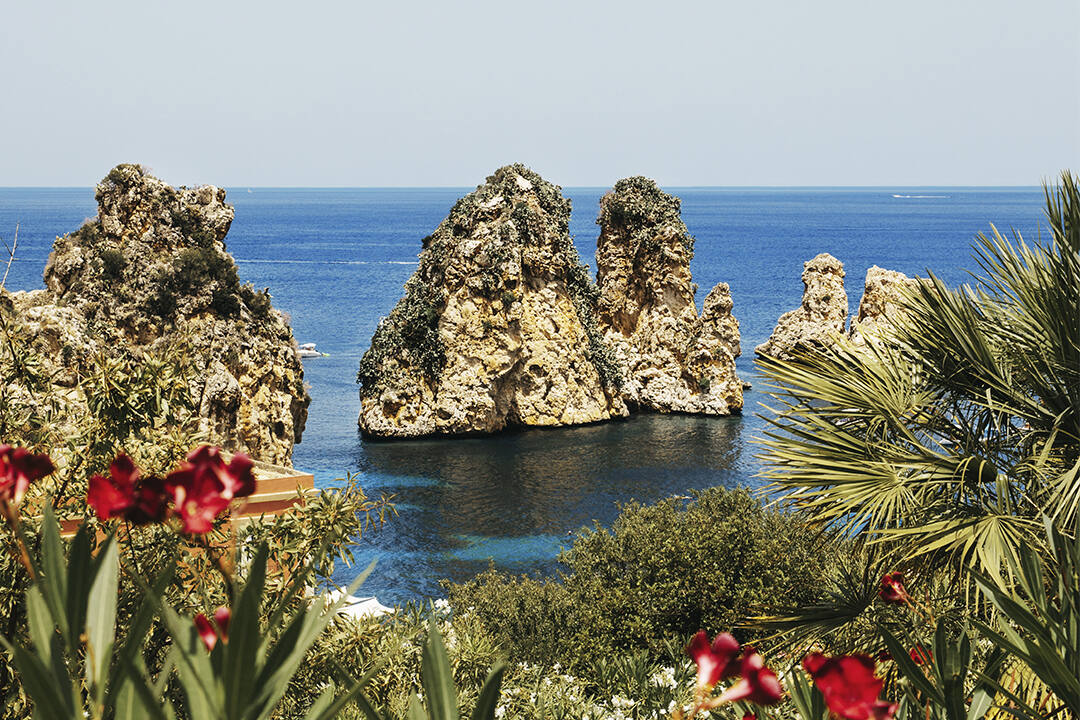 The bay of Scopello is the gateway to the Zingaro Nature Reserve, which contains an unrivalled array of wildlife.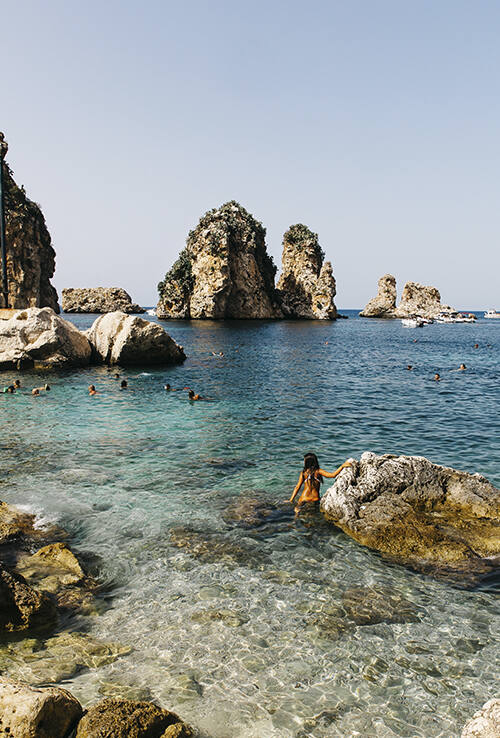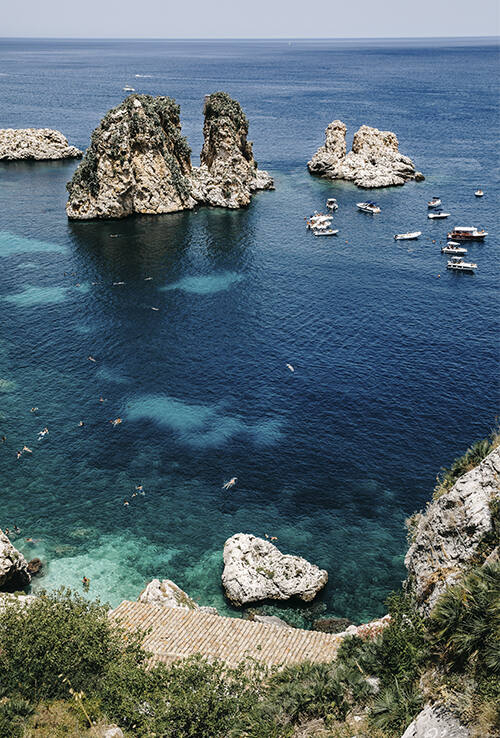 Under its crystal-clear waters, remains of Greek and Roman pottery can be found among the Posidonia meadows. The so-called "farallones" watch over the coastline of this fishing village, creating a unique landscape in Italy.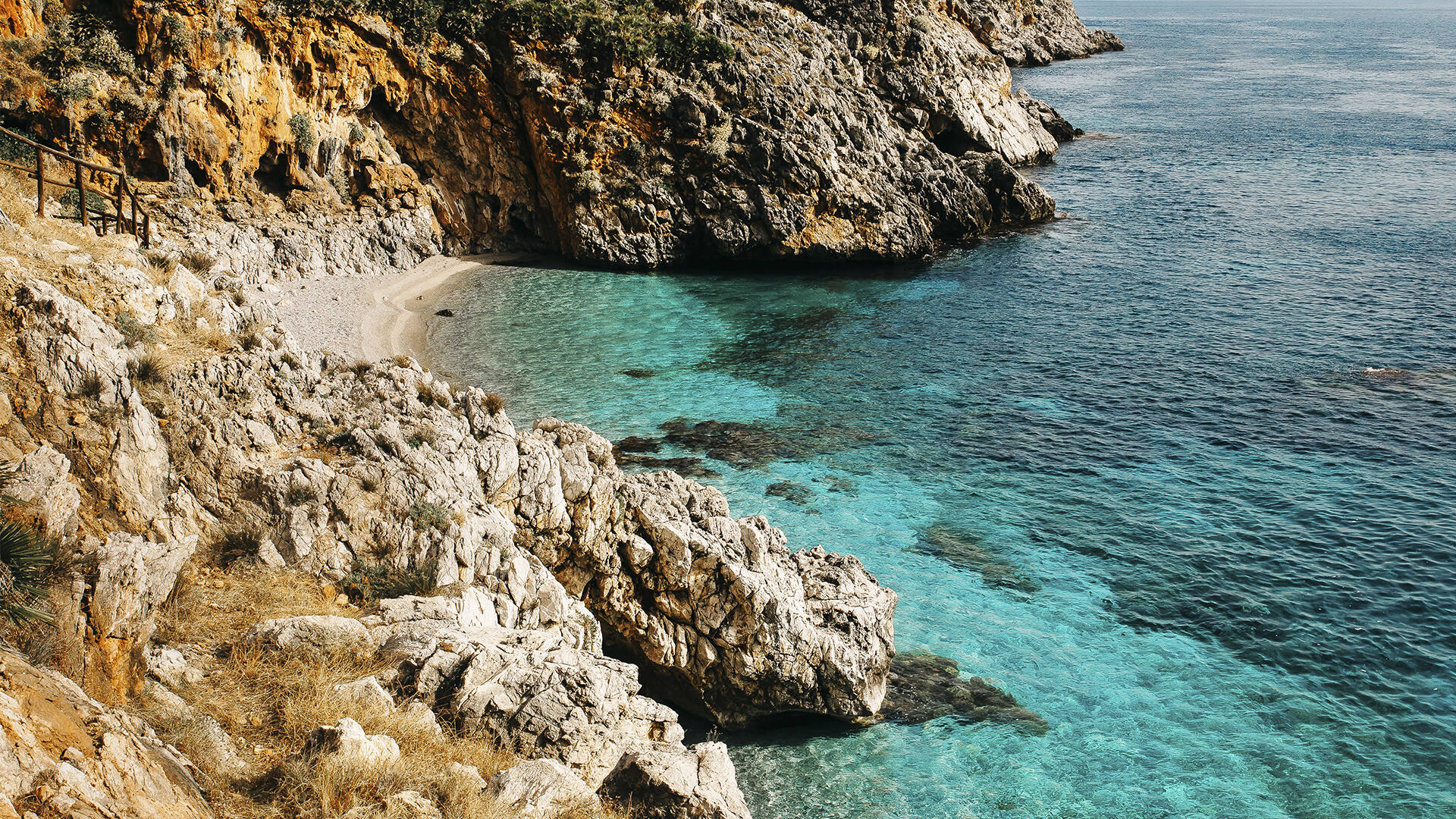 The Zingaro Nature Reserve is home to nearly 700 species of plants, bushes and trees, along with 40 species of birds.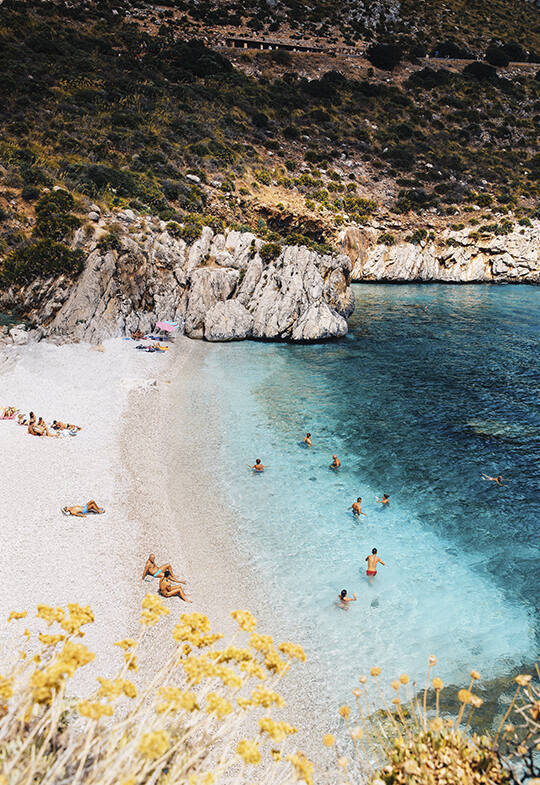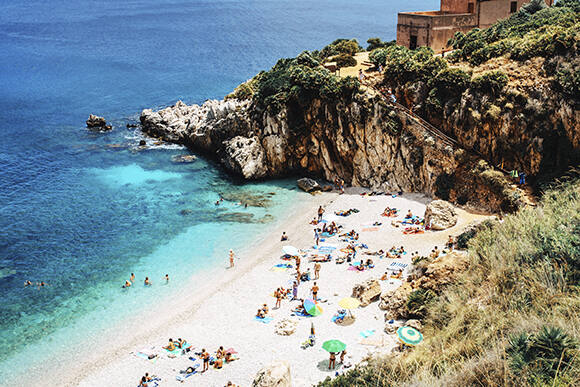 In the coves, like Tonnarella dell'Uzzo, you can see the undersea wildlife thanks to the clearness of the water. This white pebbled cove is perfect for lovers of snorkelling.